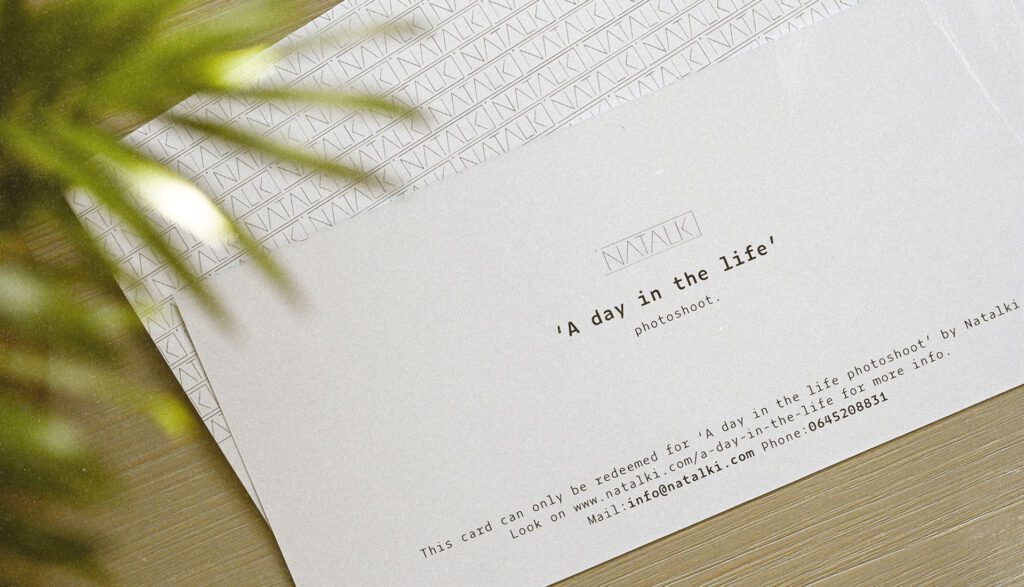 Looking for the ultimate gift for the photography and moments enthusiast in your life? Get the gift of a professional photo shoot with a NATALKI gift card!
I will work with your recipients to create stunning images they will cherish for a lifetime. Whether they want to capture their special moments with family or friends, or create a stunning portrait of themselves, the NATALKI photo shoot gift cards are the perfect choice. With a range of packages and options to your dears can choose from, there's something for your sublime taste.
So why wait? Give the gift of beautiful memories today with a NATALKI plastic free photo shoot gift card!